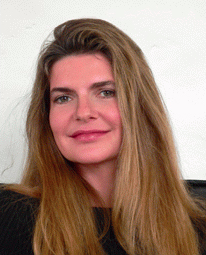 For nearly four years, Sara Daniel, a star European correspondent, has been one of the few women reporters covering Iraq, daring to venture where few have gone.
Starting in June 2002, when war clouds loomed but Saddam Hussein was still very much in power, Sara Daniel traveled the length and breadth of Iraq, following the fast-evolving events there with a keen eye and probing mind, interviewing people from all walks of life and all religious and political affiliations: from the Kurds in the north to the rising new politicians in Baghdad and beyond; from the insurgents in Sadr City and Fallujah to the police chief in Basra; from the hospital doctors tending the maimed and wounded to the directors of museums whose collections were ruthlessly pillaged; from ordinary men and women in the streets to those vying to fill the void of power; from American soldiers on deadly street patrol to middle- and high-ranking officers. Completely up to date, Voyage to a Stricken Land offers a cogent, personal history of one of America's most controversial conflicts.
Through their many and varied voices, you will find, perhaps for the first time, an intimate, accurate portrait of Iraq and the deadly Iraqi war as it has evolved month to month over the past three years.
Areas covered by Sara Daniel
1990

Internships "TF1", "Antenne 2" , "Herald Tribune", "Washington Post". Writing booklets in the Gallimard Junior collection about state of the World.

1991

Stringer at "l'Evènement du Jeudi"

1992

Journalist with the french monthly economic "Challenges"

1993

Journaliste indépendante à New York.

1996

"Notre Epoque" unit of the weekly French newsmagazine "Nouvel Observateur".

1999

"enquêtes" unit of the weekly French newsmagazine "Nouvel Observateur".

2003

"étranger" unit of the weekly French newsmagazine "Nouvel Observateur".
---
Publishong house Editions Delavilla
Seek the best specialists, but also investigate all the players on the "field", understand the world and develop ways out of crises.
---
---